| | | |
| --- | --- | --- |
| After producing shows for ten years, AtmosTheatre has closed its doors after our 2011 Season. We had an amazing run and would like to thank everyone who has been a part of us, whether it was being a part of our small company, having a part in our productions, or watching us play on stage. Thank you for helping us have such a rewarding experience. We are grateful for your interest and support and remain incredibly proud of what we were able to share with you. | | |
The remaining three co-founders, Victor Carrion, Brian Markley, and Karen Offereins, are often involved with San Francisco Theater Pub (a branch of AtmosTheatre and under its non-profit umbrella) which was founded by AtmosTheatre company members. Please check out SF Theater Pub (info below) for more info on their productions.

Should we return, we'll notify our mailing list and Facebook page fans. To join our mailing list, please visit our Contact page. To Like us on Facebook, please visit our Facebook page
---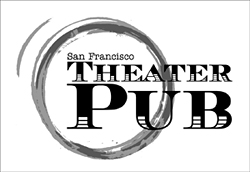 San Francisco Theater Pub is focused on premiering re-imagined classics, original work and workshops, and general creativity of the rehearsed and scripted variety in a casual bar environment where theater artists and audience can mix and work.

Founded by AtmosTheatre members Stuart Bousel, Victor Carrion, Bennett Fisher, and Brian Markley in the fall of 2009, SF Theater Pub operates out of Cafe Royale in San Francisco and plays on traditional theater "dark nights" like Mondays and Tuesdays. Each month features a new show!

Please check out any of the following for more info!

SF Theater Pub on WordPress
SF Theater Pub on Facebook
@sftheaterpub on Twitter

The San Francisco Theater Pub hopes to combine the informal, congenial atmosphere of a bar with engaging theatrical work. ADMISSION IS FREE, and donations will be gladly accepted! Reservations are not necessary, but we do encourage you to get there around 7:30 to ensure a good seat. For any questions or more info, please email theaterpub [at] atmostheatre [dot] com.
---
Would you like to make a large donation to AtmosTheatre? Should we receive a large enough donation, we would be able to consider re-opening our doors! We welcome donations via check or online via PayPal. We have non-profit status and will happily provide you with our tax info. Just provide your mailing address with your payment, and we'll send you a letter with all the info you need for your taxes.

By Check: Please make it out to AtmosTheatre and mail it to AtmosTheatre, 1261 8th Avenue #102, San Francisco, CA 94122.

By Credit Card / PayPal: Please send your donation to donations@atmostheatre.com or click the button below:

Thank you for your support!
---
www.atmostheatre.com
Copyright © 2002-2013 AtmosTheatre
All Rights Reserved